FAQs for Patients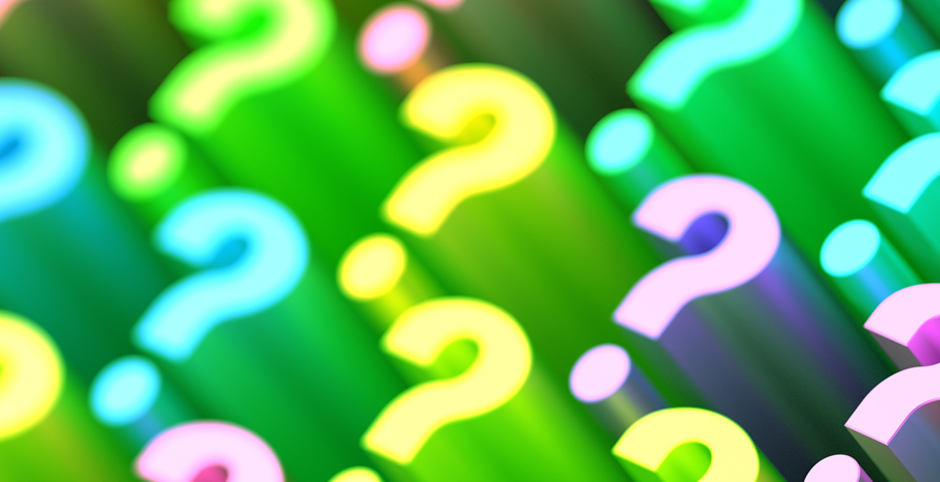 Get Answers to Your Most Frequently Asked Questions
HALDEY always puts patients first, which is why we want to make getting information about your prescription (and compounding in general) as easy as possible. We have provided answers to our most common FAQs here for your convenience.
What is compounding?
Pharmaceutical compounding is the art and science of creating custom medications for patients. HALDEY Pharmaceutical Compounding leverages cutting-edge developments in pharmacology to develop more innovative and personalized treatment solutions for patients. Pharmaceutical ingredients are mixed in personalized strengths to create a variety of convenient dosage forms, much the way pharmacists used to treat all patients before the advent of the mass-marketed pharmaceutical industry.
In addition, studies show compounded medications to generally have higher compliance rates than mass-produced options. When your doctor prescribes a compounded medication that will be custom-prepared for your specific needs, by one of our highly-specialized compounding pharmacists, you know that your doctor cares about you and treats you as a unique individual with unique treatment needs, and not as a disease.
Do I need a compounded medicine?
It depends on your condition. Some conditions can be easily and effectively treated with mass-produced medications, but many more conditions can benefit from the personalized care of custom medications.
If you are not satisfied with the results from your current medication, are tired of unpleasant side effects, dislike the application method, or find the number of medications you take daily frustrating, compounded medicines may be able to offer you a better option. Discuss custom medication with your doctor to find out whether compounding is an alternative that could help you.
Is compounding safe and legal?
Yes. Compounding is widely used in all areas of the medical industry, from private practices to hospitals to nuclear medicine facilities. In fact, the FDA has stated that compounded prescriptions are both ethical and legal when they are prescribed by a licensed practitioner for a specific patient and compounded by a licensed pharmacy like HALDEY.
HALDEY goes even further to ensure all our final products are safe for you. We exceed national safety and quality requirements in our facilities, and we double and triple check every final preparation to ensure that every patient gets the best care possible. This dedication has allowed us to get PCAB accredited, a quality certification that only the top 1% of all pharmacies in the U.S. has achieved.
What's the difference between the medicines I get from HALDEY and the medicines I get from a regular pharmacy chain?
Most pharmacy chains only dispense pre-made pills and other treatments in standard doses. HALDEY custom-makes every prescription for the individual patient. The top-grade active ingredients the same, but HALDEY medications have personalized doses, unique application methods, and hypoallergenic inactive ingredients that may make an individual's treatment more effective.
How do I benefit from custom medications?
Every person has unique physiology, genetics, medical history, allergies, and needs. One-size-fits-all commercially available medications can't possibly address all these needs at the same time or work equally effectively for each patient. Custom medications are formulated to specifically address your unique needs better.
Depending on your treatment, custom medications can:
Avoid ingredients that you are allergic to or that you prefer not to be in your medication
Target treatment exactly where it is needed
Minimize side effects
Reduce the number of medications needed to be taken every day
Increase patient compliance
Improve the taste of oral medications
Offer alternative application methods
Get you better faster!
Can my child take compounded pharmaceuticals?
Yes! In fact, custom medications for children are some of our most common preparations because we can improve the taste of medicines and make them easier to take. You won't have to fight your child over the "yucky" medicine or struggle to teach them how to swallow a pill at a young age.
Is compounding available for my elderly parents?
Yes. In fact, we commonly compound personalized medications for seniors. Elderly patients often have a hard time swallowing pills and suffer serious gastrointestinal side effects from oral medications. We can formulate topical alternatives that mitigate these effects. We even have been able to help some of our older patients better relieve chronic pain using unique preparations and treatment forms.
Can I get a compounded medication for my pet?
Yes! Our pharmacy specializes in compounding all kinds of treatments, including veterinary medications. If you are having a hard time getting your pet to take their medicine, we can improve the taste or offer alternative application methods to ensure your pet gets the treatment they need to feel better.
Can I take fewer pills if I get my medicine from HALDEY?
Many people can. Custom medications may be able to combine doses into a single treatment or reduce the number of oral medications. Depending on your condition and the pills you are currently taking, we may be able to help reduce your daily pill intake.
What kinds of prescriptions can be compounded?
All of them! We can compound pretty much any treatment you may need into a custom formulation.
Will my insurance cover custom medications?
In most cases, yes. We will work with your insurance company to get your medication covered as much as possible. In some cases, custom medications will need to be paid upfront and then reimbursed by your insurance company later. It just depends on the way your insurance plan is set up.
Are custom medications expensive?
They are usually comparable to the cost of conventional prescriptions. Compounding pharmacists have access to pure-grade quality chemicals purchased in bulk to make many custom medicines, which can dramatically lower costs and makes us competitive with most regular pharmacies.
The ultimate price of any compound will depend on many factors, including the type of ingredients, the equipment required, and the time the pharmacist spends researching and preparing your medication. You'll know exactly how much your medicine will cost upfront, so there will never be any surprise.
Does my doctor know about compounding?
Most likely. Not all doctors are prescribing compounds yet, but compounding is growing in popularity with physicians across the U.S. due to the personalized level of care it allows them to provide to their patients. If you are interested in getting a custom medication, talk to your doctor about your options or call us at HALDEY at 646-350-0033 to find out more.
How fast can I get my new prescription?
It takes about 24 hours for us to compound and deliver a new custom medication. If you live outside our delivery area, we ship your prescription via UPS within 24 hours.
Do I need a prescription from my doctor to get a compounded medication?
Yes. Most compounded medications are still made with active ingredients that require prescriptions. You can get a prescription from your doctor and HALDEY can fill it for you—just like with any other medicine.
How do I use my medication properly?
Every custom medication will have unique instructions. Luckily, we make it as easy as possible to use your prescription correctly. We provide a clear instruction card with every prescription, and our pharmacists are available for a Skype or FaceTime call upon delivery of each new medicine. If you ever have a question about your medicine, we encourage you to call us anytime at 646-350-0033.
Do you have a question that wasn't addressed here? We'd be happy to answer it! Just write it in the box below and someone from our team will get back to you asap. You are also welcome to call us directly anytime at 646-350-0033.