FAQs for Physicians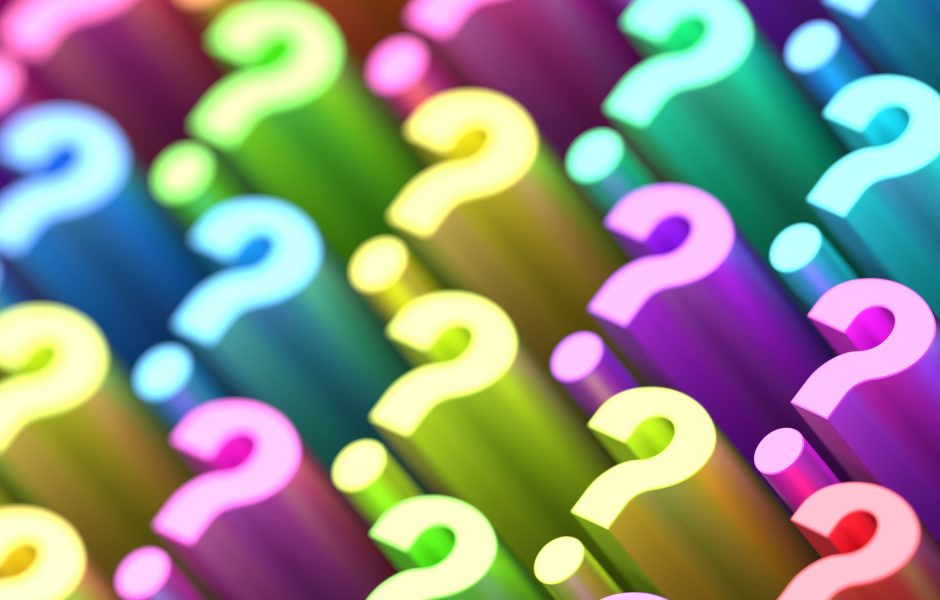 Get Answers to Your Most Frequently Asked Questions
HALDEY always puts patients first, which is why we want to make it easy for physicians like you to learn more about compounding and prescribing custom medications to improve patient care. We have provided answers to our most common FAQs here for your convenience.
Why should I prescribe compounded medications to my patients?
When regular prescriptions are not getting the results your patient needs, compounded medications offer a more individualized approach. By creating a medication specifically for an individual patient, you can develop a treatment regimen that better addresses their unique needs and challenges. For many conditions, mass-produced formulations are lacking or they are difficult to find in the exact dosage or strength your patient needs. Custom-tailored medications expand your treatment choices and provide more possibilities with tricky patients.
In addition, studies show compounded medications to generally have higher compliance rates than mass-produced options. Patients become more compliant with your prescribed therapy and achieve the therapeutic result desired. Prescribing compounded medications for your patients lets your patient know that you are treating them as an individual and are not pigeonholing them into a "one-size-fits-all" therapy. This can strengthen your relationship with your patient and improve patient care and satisfaction.
How can I be sure HALDEY compounds safe, high-quality medicines that I can feel confident prescribing to my patients?
HALDEY independently re-certifies our technicians and tests our compounds through a 3rd party laboratory to ensure they meet and exceed potency and quality requirements on a regular basis. We are part of PersonalMed's cCert program ensuring that we comply with ethical business and insurance billing practices.
Can any pharmacy compound?
Theoretically, maybe, but the reality is that only dedicated compounding pharmacies have the resources and expertise to compound safely and effectively. Compounding requires specific chemicals, acquired from FDA (Food and Drug Administration) regulated and GMP (Good Manufacturing Procedures) compliant facilities. At HALDEY, we compound in our cutting-edge, clean lab facilities, not in the back of a retail pharmacy that is open to the public. Our pharmacists even conduct extensive research on ingredients and drug therapies and regularly re-train in the latest compounding techniques to ensure the best medication is provided to your patients. Most pharmacists do not have this type of needed expertise.
What's the difference between the medicines I get from HALDEY and the medicines I get from a regular pharmacy chain?
Most pharmacy chains only dispense pre-made pills and other treatments in standard doses. HALDEY custom-makes every prescription for the individual patient. The top-grade active pharmaceutical ingredients are the same, but HALDEY medications have personalized doses, unique application methods, and hypoallergenic inactive ingredients that may make an individual's treatment more effective.
Will prescribing a compounded pharmaceutical require a significant amount of time on the phone for me or my staff?
No. Prescribing a compounded medication is pretty much like prescribing any conventional medication. We have a convenient e-scribe system that allows you to quickly upload all the information we need to prepare the medication for your patient— all without additional time spent on the phone.
How do I prescribe compounded medications?
There are three simple ways to prescribe a custom medication from HALDEY:
1. Use Our Easy E-Scribe System 
At HALDEY, we accept (and prefer to receive) prescriptions through our simple e-scribing system. You can easily fill out the fields required in the same manner that you would use your in-house EMR (Electronic Medical Records) system for any other traditional pharmaceutical.
Key HALDEY Pharmaceutical Compounding EMR Data:
NPI: 1417295437                                  NCPDP: 5806825
There are a few things you need to make sure to include when e-scribing a compounded pharmaceutical:
Select one of the following in the drug field: Transdemral Cream, Transdemral Pain Base, or Compound Rx (If none of the above are listed in your EMR, please choose "Other" and specify the appropriate formulation you prefer.)
Copy and paste the appropriate compound in the "Message" or "Notes to the Pharmacist" field
Add appropriate refills and other Rx data points
For scheduled medications, you must include all of the following: Directions, MDD, Drug Name, Strength of Active Ingredients, Quantity of Medication, and Date Written.
2. Call us at 646-350-0033 to sign up for our HALDEY Proprietary Electronic Prescribing System (HRX).
This system will allow you to login directly in to our system, to select from a highly validated list of formulus to match you exact needs.
3. Call it in to Us at 646-350-0033
Simply call us at 646-350-0033 to tell us about the patient and their prescription.
If you have a question about the prescription or are unsure of what your best treatment options you have for a particular patient, we also welcome your call. Our pharmacists and compounding specialists are always available to help you find the best solution for your patient. We can do any research needed or make a recommendation based on our extensive database and in-house expertise.
4.  Fax Us the Prescription to 855-E-COMPOUND (855-326-6768) Using Our Simple Prescription Template
You can always fax us a prescription directly at 855-E-COMPOUND (855-326-6768). You can simply fax us the information about your patient and dosage information as we ask for in our prescription template. If you prefer to write a prescription using your regular prescription pad instead of our template, that is also fine to fax over. Just make sure to include a legibly printed name and phone number for both the prescriber and the patient on the cover form.
Can I use my typical e-scribing system to prescribe compounded medications?
HALDEY uses the LifeFile E-Scribe System. In most cases, it is easy to seamlessly integrate the system you currently use in your office with LifeFile's system. Our tech team is happy to help get you up and running to make prescribing compounds with HALDEY as easy as possible.
Can you help me find a better treatment option for my tricky patient?
Often, yes. The HALDEY team has pharmacists with years of experience developing new treatments as well as an MD on staff, all of whom are dedicated to helping you improve patient care. We are happy to work with you to find the best option for even the trickiest patients. In fact, our innovative medications have often been able to improve treatment outcomes even in cases where traditional pharmaceuticals have failed to achieve desired results.
What process do you go through once I call in a prescription?
After a new medication is prescribed, our compounding process is simple. First, we always call the patient to review the prescription being ordered, answer any questions they may have, and discuss the costs. Once the patient has given us their approval, we begin compounding the medication according to your prescription. After development and several quality-control verifications, one of our head pharmacists will do a final check on the medication and approve it for delivery or pickup. This process never takes more than 24 hours after patient approval.
What happens if my patient can't afford the medicine you create?
Because we know how important these medications are to patient health, we will run through every possible formulation to try to get the medication covered to the point that it becomes an affordable option for your patient. In addition, we always offer an alternative as affordable as possible for every prescription, regardless of what insurance covers, a price point that is convenient for most patients. We always make sure that your patient is taken care of.
How will I know if my patient has received their medication?
Our e-scribe system notes when a medication has been compounded and sent out for delivery. Plus, we compound all new medications within 24 hours of patient approval, so you know that they should get prescriptions fast.
Worried about whether or not your patient is refilling their prescription? At HALDEY, we have a robust patient compliance program that alerts us when a prescription should be refilled so we can call and remind patients who have not set up automatic refills. In addition, we can let you know when a patient seems like they may not be in compliance if you prefer to be directly involved in our patient compliance efforts.
How long does it take for my patients to get any compounded medication that I prescribe?
While compounding is significantly more complex than just dispensing pre-made medicines, HALDEY is dedicated to compounding any new medication within 24 hours. When you prescribe a medicine, your patient should have access to that treatment the next day if they are within our delivery zone.
Why would I prescribe a compounded medication rather than traditional pharmaceuticals?
Compounded medications offer more personalized care, which means they are often more convenient and achieve better results for patients. Problems with administration, such as not eating enough when taking a pill, can be avoided through alternative formulations, and lifestyle restrictions, such as the inability to operate cars or heavy machinery, can often be reduced. In cases where topical or non-opioid alternatives are available, side effects, such as drowsiness, constipation, diarrhea, GI bleeds, addiction, liver and kidney damage, and ER room visits, can often be reduced or eliminated.
I have heard some negative press surrounding compounding in the past. How do I know that I won't have that problem with HALDEY?
Yes, some compounding pharmacies have received deserved negative press due to risking patient health, but these have been limited to specific pharmacies that did not live up to proper quality and safety standards. HALDEY has been independently certified as exceeding these safety and quality requirements every day. We are PCAB accredited, and our compounded medications even go through at least four verifications before they are released to patients. Recent routine self-requested inspection by National Association of Boards of Pharmacy - Verified Pharmacy Program, have scored us above 100%. HALDEY promises never to deliver anything but top-tier patient care. You can trust us with your patients' health because we put safety and quality first.
For which specialties do you compound?
HALDEY has the expertise and pharmaceutical experience to compound for any specialty. In particular, we commonly work with the following specialties to develop innovative treatment solutions:
Do you have a question that wasn't addressed here? We'd be happy to answer it! Just write it in the box below and someone from our team will get back to you asap. You are also welcome to call us directly anytime at 646-350-0033 .